Rip the Bandage Off - And Then Do It All Over Again
August 20, 2019
Nobody likes to cry, right? Nobody likes to cry and yet we go see movies that are labeled as "heartwrenching", "Gut-punching" and the like. We rip the proverbial bandage off and then do it all over again.

My friend, I'll call him Henry, once told me he didn't see movies about dogs because they always die. Always. I mentioned Homeward Bound to him but conceded that it did seem as if they always died. Heart-wrenching. Why do we do that to ourselves?

I think it is really quite simple. To feel. We do it because we need to feel things and maybe we do it to make sure we still have the ability to feel. Movies have that powerful capacity to arouse emotions in us that we didn't even know we had. I believe that this power comes from the magic of photos, music, and words, three of the most amazing tools we, as humans, possess.

So, perhaps our need to share in the "gutwrenching", "heartbreaking", moments in cinema stem from the same need to celebrate with the "uplifting", "feel-good" movies of the year. These movies encapsulate the journey that is life in which we suffer, survive, and dare I say, thrive in.

Simply put, we crave connection and therefore are willing to hold on to and weather the plethora of the many emotions that make up the human experience for even the slightest chance to feel conneced to something much larger than ourselves. This is why we rip the bandage off and then do it all over again.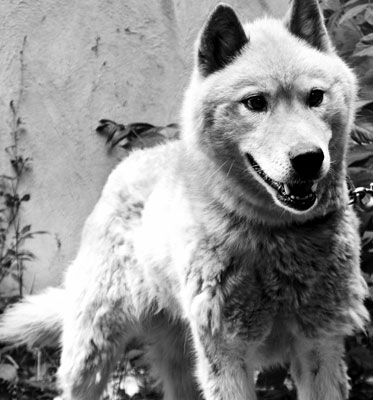 © Mike A., Newark, DE