Do you know an outstanding junior high or high school teacher, coach, guidance counselor, librarian, or principal? Nominate that special teacher you'll always remember and give him/her the chance to be recognized in a national magazine!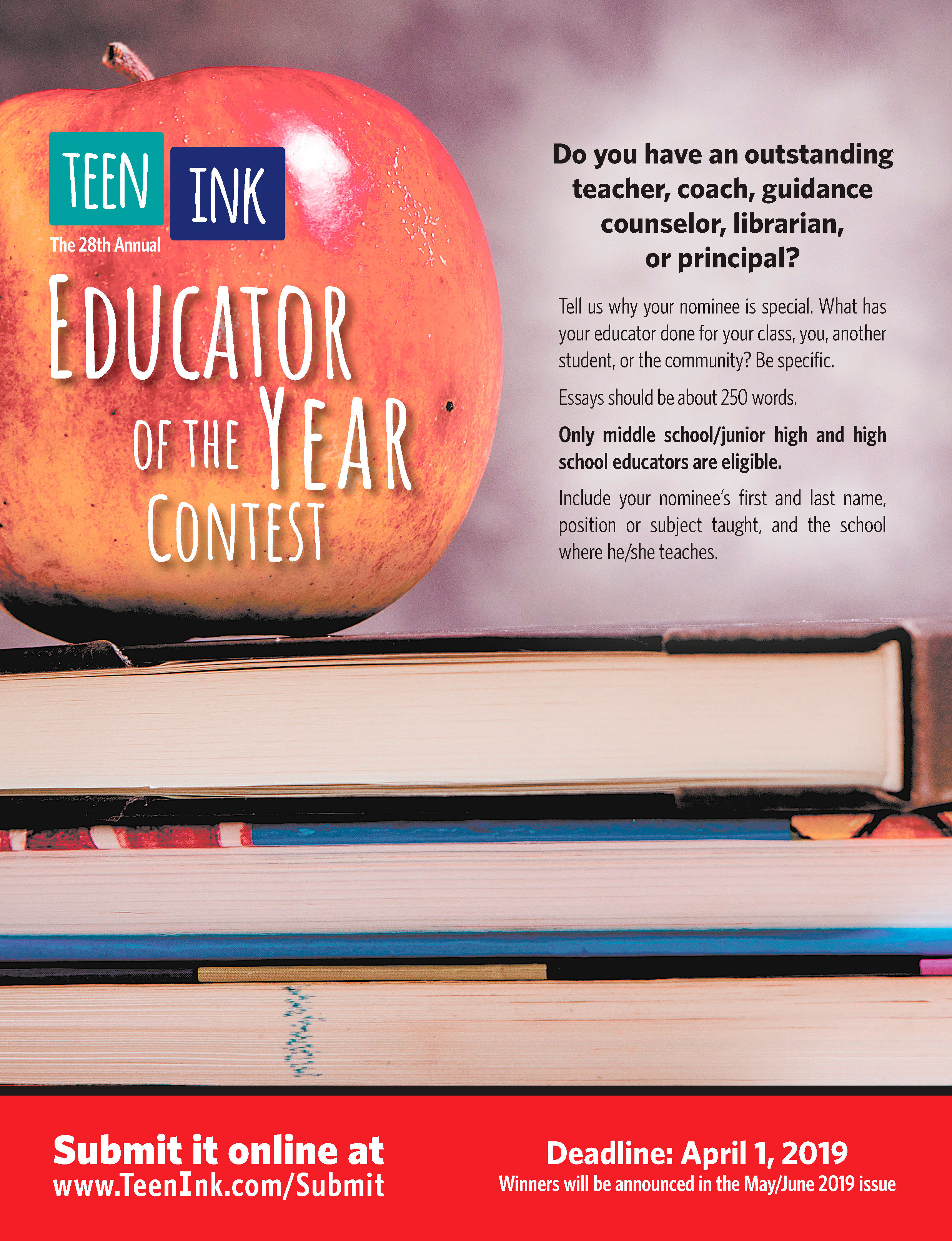 Cash awards will be given to educators from across the country honored as TeenInk Educators of the Year. Winning essays are published in TeenInk magazine.
TeenInk will only consider essays written by teens, and nominations must be for junior high or high school educators only. Elementary school educators are not eligible.
Convince us your nominee is special. Tell us about his or her style of teaching, involvement in school activities, and community service. What has your educator done for the entire school, your class, for you or another student? Give examples with specific details. Keep your essay between 200 and 1,000 words.
Include the first and last name, position, and school of your educator.
The deadline for submitting Educator of the Year essays for 2018 is May 1, 2018. Entries are accepted and considered for publication in Teen Ink magazine throughout the year. Winners will be notified after the June issue is published.