Art around the World
September 23, 2019
Everyone has their own dreams that they want to accomplish in life. Mine for example is to travel around the world, take photos because that's my passion and also to get paid for it. Adding on to that I want to dance and just live my life free. Travel around with the person I'm with and just live pour lives like that. Have a job dealing with traveling around the world. Teach people in different states and countries. Learn different dances, meet new people in the business and just have fun in being happy. This dream is important to me because I enjoy every moment of it, It makes me happy that I get to do this.
The steps I take and I'm taking at the moment is dancing on a dance team for hip hop. I already people in the industry. I'm also taking photos with the camera that I have which is a canon camera. I've taken a lot of photos. I've started going to events. I've taken classes to learn more about photo taking, and I love taking photos. I've also already started charging people for taking photos for them. I've made money, I edit the photos to make them look better. I'll just need to save money to travel, I would need to make sure that the person I'm traveling with has saved up money too. Furthermore I'll take college classes for both of them to get more experience on it and get better.
The help I will need is from the people to push me to succeed, motivate me, help me out by being there for me. By whoever is here for me right now. Future counselors, friends and family. Just anyone who knows about it and what I'm doing to accomplish it. At the moment people have helped me by saying that I'm doing an amazing job and to keep it up. With dance the help I would need is by other dancers if my energy is lagging to tell me me to boost it up so that I won't lose it. From friends, and family is to tell me to keep going and try my best.
I would find the help in just anyone who's there for me. If no one is then I'll just keep going on my own, and succeed in it. Throughout the process I would ask my counselors if I need help on information for it or i'll find it in any dancers that I know. I will also go to events for dancing and photography. For photography I would ask to meet other photographers and take more photos and make them better. I ́ll ask other photographers how my work is and if I need help then to help me make the photos better.
Throughout it all I will accomplish my dreams to travel around the world, meet people in both the dancing and photography business, make my art work better and just do my best on it. Motivation for me to keep going would be, "Why should you continue going after your dreams? Because seeing the look on peoples faces who said you couldn't will be priceless". Meaning who ever doubted you will see that you succeeded in what they thought you would fail in.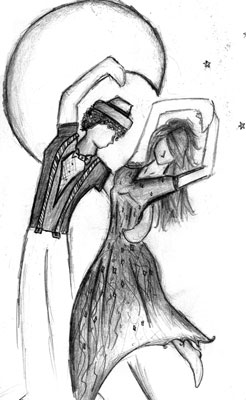 © Megan L., Everson, WA