Just a Test
January 19, 2009
I bite my nails and take a look,
A problem I can't solve.
It's just a test, I tell myself.
I feel my hopes dissolve.

Another look, but still no use;
I should have studied more.
It's just a test, but what if I
Start failing like before?

My thoughts have sunk, my stomach gone,
My hands now damp with sweat.
It's just a test, I reassure;
It's nothing I'd regret.

Hand in my pocket, searching now;
A paper that I need.
It's just a test, I've come prepared,
And now I can succeed.

A few short hints to help me out;
A cheat sheet I had made.
It's just a test, it's no big deal;
My wild card I've played.

And now it's over; I can tell
I passed that test with ease.
While just a test, I knew I'd failed
The test that no one sees.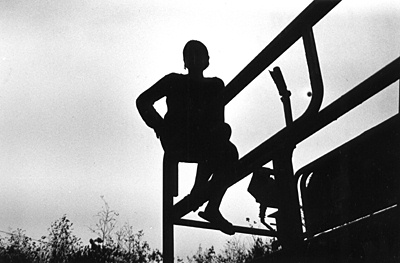 © Bailey C., Marblehead, MA